15 Best Ways to start a successful online business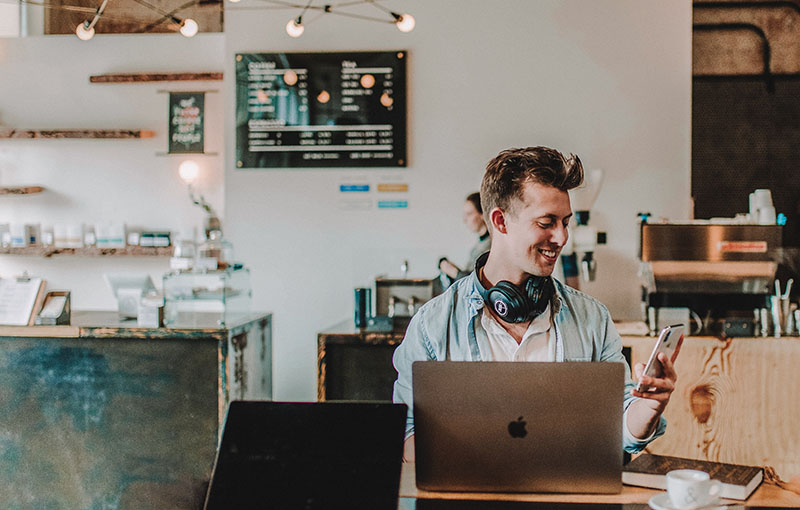 Finding online business success is not easy. in other words, the steps to start a successful online business could become breathtaking!
From choosing a product to sell to growing your online presence, there's a lot to consider. Add in an overwhelming amount of eCommerce options – from platforms to API integrations – and your head may be spinning.
It won't be easy. It comes with costs. It will take know-how and strategy. It will take dedicated design from day one. But do it right, and your business will bypass those one-hit-wonder brands to become something much more than a dream, a side gig, or even a small business.
That's why we've created the ultimate guide to walk you through, step-by-step, the components of selling online and how to create an actionable strategy for each stage.
Who is this guide for?
Are you are an entrepreneur planning to start a successful online business in 2021?
Are you looking to expand your business to an independent website from an online marketplace?
Are you planning to take your B2B business directly to consumers with a B2C site?
Buckle up. You're about to go on a deep planning dive to prepare yourself to start a successful online business on a long-term basis success. It is possible to build a legacy brand beginning right now. It's going big or go home, and it starts right here, by learning how to start an online eCommerce business — no more procrastinating.
15 Steps to Start a Successful Online Business
The following guide breaks down the process of starting an online business into manageable chunks.
We will discuss all of the following points throughout every chapter in this guide; at its conclusion, you'll know how to start and run your own eCommerce store.
Here is an overview of the 15 steps to build and start a successful online business:
1. Find a niche.
Before you start selling, you need to find the right product with the potential for serious profitability. You'll learn how to research different niches and even examine your own life to find problems that can be solved.
2. Evaluate market viability.
Now that you have a business idea, it's time to dig deeper into product viability. Think about the kind of details that can make or break your business, like the number of SKUs and shipping weight.
3. Conduct market research.
Validate your product using tactics such as keyword research and evaluating trending products.
4. Conduct competitive analysis.
Find out what's working — and what can be improved upon — from your biggest competitors. This will tell you more about how to define your branding and positioning in the market.
5. Learn online business laws.
Shipping restrictions, zoning laws, and trademark considerations. These can all make or break your business. With this list, you can avoid the eCommerce landmines that derail your business before it gets off the ground.
6. Analyze your target market.
This is where you dig even deeper to understand your ideal shopper. Who are they? What do they like? How can you tailor both your product and your website experience to appeal to your perfect shopper?
7. Choose a reliable web hosting provider.
None of the above matters if you don't have an e-commerce store that sells your product, provides an intuitive shopping experience, and makes customers want to return. You need to register a domain for your brand plus you need a website for your business. you could build your own online business on a web hosting service for your business. you may also use VPS or cloud hosting services which are faster and will improve your customer's experience.
8. Build your online store.
You know you have the right web hosting provider for your website, it's time to decide if you want to use a premade e-commerce solution or you want to build your website from scratch.
9. Choose the right eCommerce platform.
If you are willing to start a niche like an online clothing store or a trend and gadget store We'll show you how to go from zero to a beautiful online store in a matter of minutes using powerful e-commerce software.
10. Launch your store.
Now You've got the right platform, you've picked a reliable web hosting provider, decided to use a Web Design and Web Development service provider, you have your online business running and product in your hand. Who's ready to start getting your product in front of customers? Before you do, learn all the steps you need to take to make sure you're prepared.
11. Drive online traffic.
Once you've got your store up and running, learn the leading organic traffic driving tactics like Search Engine Optimization to get more visitors to your online store. or if you have a local store you may also use a Local SEO service provider to bring more customers to your door front.
12. Master online business marketing strategies.
Digital Marketing aims to define a stable, digital strategy, that focuses on driving your key commercial goals. Furthermore, Raising your profile, boosting revenue, and increasing performance besides reducing cost, training your team, and communicating better with your customers.
13. Social Media Marketing.
An effective Social Media Marketing strategy can help you grow your business, maintain your social media presence and engage with the audience. you also need to have a closed
14. Scaling your business.
Reputation Management can increase visibility, build up brand equity, and help generate advocacy all while building your online reputation. At Nobosoft, we enable our business to make it big. In this chapter, we'll walk you through how to begin planning for the next stage of growth.
15. Insights directly from the industry's top experts.
The difference between operational and successful is in mastering man's greatest nemesis — time. Get firsthand accounts from successful entrepreneurs who have grown their home-based businesses into online behemoths.
What are we waiting for? Let's get started.